Martijn Welten is een gedreven allround advocaat en een bewezen dealmaker en troubleshooter. Zijn uitgebreide proceservaring omvat complexe corporate & commercial litigation in nationale en internationale geschillen. Daarnaast begeleidt hij partijen bij investeringsprojecten in de toeristische sector en bij publiek-private samenwerkingen. Ook is hij veelvuldig betrokken bij overnames en herstructureringen van bedrijven, waaronder in gereguleerde markten, in het bijzonder banken, verzekeraars en trustbedrijven.
Chambers and Partners
kwalificeert hem al sinds jaren als een leading lawyer in de Dutch Caribbean. In 2020 schrijven ze:
Martijn Welten is roundly praised as one of the Dutch Caribbean's top corporate lawyers. Sources champion him as "somebody who's good to have at the table when you're negotiating." Interviewees also value his commerciality, with one interviewee stating: "Besides being a lawyer, he understands business and uses his legal knowledge to solve business problems."
Ook de Legal 500 heeft Martijn Welten als "leading individual" gekwalificeerd.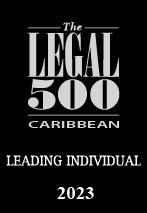 Expertise
Geschillenbeslechting, ondernemingsrecht, fusies en overnames en mededinging